About us
206, 5800 - 2nd Street S.W.
Calgary, Alberta, T2H 0H2
Tel: (403)252-1766
Fax: (403)640-0591
Infoline: (403)252-3481
Email: Calgary@Insolvency.net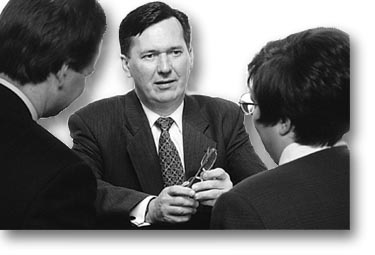 206, 5800 - 2nd Street S.W.
Calgary, Alberta, T2H 0H2
Tel: (403)252-1766
Fax: (403)640-0591
Infoline: (403)252-3481
Email: Calgary@Insolvency.net
If you have a debt problem or are simply over-indebted, you are not alone; thousands of people share the same problem.
We recognize that exploring the alternative of making an assignment in Bankruptcy can be a very emotional decision and a course of action which is taken by an individual only after much deliberation and consideration.
As a Trustee in Bankruptcy, I can help you resolve your financial problems. On the basis of the information provided to me I will evaluate your situation to determine the extent of your problem, help you deal with the distress of your problem, and identify both the legislative and non-legislative options. I will also explain the process involved in each option, answer any questions you may have, provide my recommendation as to the most suitable option, and review with you the rights and responsibilities of both yourself and your creditors.
This guide briefly outlines the possible options available to you, answers some of the most asked questions, and contains the necessary forms to ensure a thorough financial evaluation.
For more information, or to book a free one hour consultation with A. Ronald Hardie please contact our office at 252-1766.
Bankruptcy Trustee/ Insolvency Practioner